https://www.youtube.com/watch?v=pasFN9NBXEs
Sonic the Hedgehog 2 is coming this 2022 because the official Twitter account of the world's fastest Hedgehog revealed this tweet.
Sonic the Hedgehog 2 is coming on 2022. It is a long wait but  they released a teaser with a mindblowing clue.  Back in 2019 people were very negative about this film because of a reason I will explain later. Everyone was predicting that it will flop because of this bad first impression. The reason was the early teaser that gave Sonic a different looking face. They have an intention to make Sonic realistic looking but it turns into an uncanny valley mess.He does look creepy on the early stages but Ugly Sonic is such an iconic meme.
There was an outcry against this movie and people predicts that it will be a flop. The team behind the movie decided to listen to criticism and they brought back Sonic's classic design. Sonic the Hedgehog film is such a success that it made $306.8 million. It is the second highest-grossing film of 2020. To be fair it was in theaters a month before the pandemic goes global.
Tweaking Sonic's face back to the one fans grew up with is one of the greatest damage control in history of films. Here is a before and after comparison between the two versions.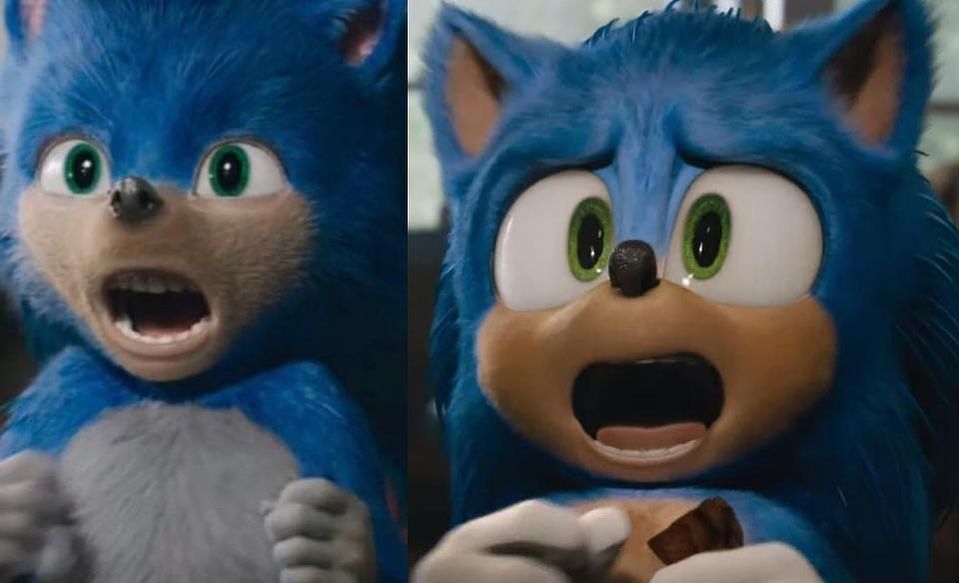 The teaser logo gives us clues that Tails will make his debut on this film.

Hmm… I think I know who owns that pair of tails.
Miles Prower
Miles Prower AKA Tails for short is Sonic's popular sidekick. He is a Fox who uses his tails as a propeller which gives him the ability to fly. He will be making his debut on this upcoming sequel.