M3GAN 2 is currently under development  after the success of the movie as it managed to break even on it's first  3 days. Producer Jason Blum Celebrated breaking even on the first day.
30 is a beautiful number

— Jason Blum (@jason_blum) January 8, 2023
The Possibility of M3GAN 2 became attainable thanks to the film's genius marketing. These M3GAN dancers are everywhere, from Subways to Premiere nights.
The Perfect Balance of Horror, Camp, self-awareness had made M3Gan a fun movie to sit through. For a Budget of $12 Million, the Sci-fi horror made $45,648,860 in the box office. I have a feeling it can make 100 Million on it's first month. This movie was originally going to be R-18 but after her dance got viral, Blumhouse have no choice but to turn it PG-13. The plot of the film is similar to the failed 2019 reboot of Child's Play but that one failed the box office. Don Mancini the creator of Chucky hates that 2019 reboot but he is a fan of Megan.
WELCOME TO THE DOLLHOUSE @meetM3GAN A tip of the hat to the new kid on the block! Can't wait to see you in action pic.twitter.com/eNdvecCvhU

— Don Mancini (@RealDonMancini) January 6, 2023
This Tweet means the chances of a M3GAN vs. Chucky movie is a possibility in the future. James Wan and Jason Blum, the producers of the film are open to a crossover.  A crossover will not be a trop priority though. M3gan needs to establish a legacy before she can crossover with someone as iconic us Chucky. M3GAN 2 is now the top priority at this moment. It is feasible now that it succeeds in the box office for a low budget.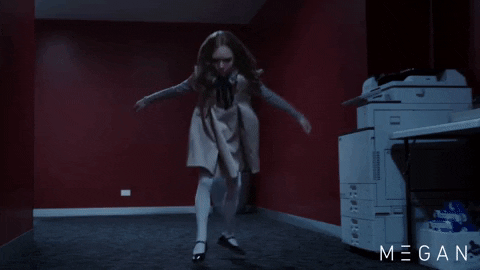 M3GAN 2 underdevelopment and an Unrated version coming
One of the criticisms against M3GAN is how watered down the violence is. It is understandable since PG-13 horror have higher chances of making money. People who want's blood and guts can celebrate now since It's Writer Akela Cooper teased an Unrated version for Streaming, DVD and Blu Ray. The ending of the movie had teased a sequel and we are going to get it. There are so many directions they can explore on the upcoming sequel.