Padre Pio is an Italian Saint who is known for his miracles. The Catholic Church knew him as Saint Pio of Pietrelcina. This Capuchin Priest was known for his care of the ill and suffering. His shrine in San Giovanni Rotondo became a pilgrimage site for devotees.  In many chapels associated with him,  Some menthol oil was being sold for its healing properties. I don't think FDA approves them, but many of his believers buy those bottled oils.  They believe it works, but they are just menthol oil for me. Highly devoted Catholics, though, really believe these relic oils work, but I am skeptical.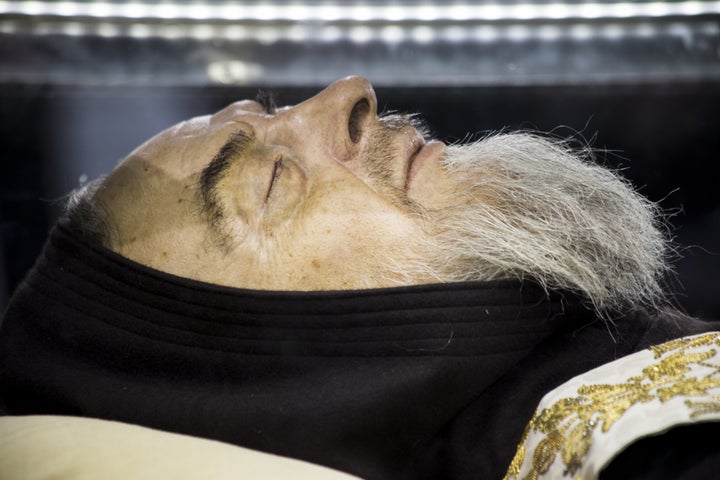 It has been 55 years since Padre Pio died, but his body remains intact. He doesn't look like those dried-up mummies from Egypt, Peru, China, and the Canary Islands.  Padre Pio's body still looks fresh. It looks like he is just sleeping. It is why many of his devotees believe he is a holy saint.
Abel Ferrara who is known for the movie Siberia, directs and co-wrote this biopic.
Controversial actor Shia LaBeouf accepted the role to play  the high profile saint. If we separate the artist from the person, He is a talented actor, and there is a level of intensity in his portrayal that shows this could be his comeback film. Controversial actress Asia Argento also joins the cast.
He is not a saint in real life, but he surely knows how to play one on screen.  Shia altered his voice, and he studied Padre Pio as a person.
Padre Pio Official Trailer
How did this son of peasant farmers become a miracle worker with stigmata? This movie will explore the early years of Francesco Forgione before he became the saint known as Padre Pio. Despite suffering from illness, he never let it stop him from fulfilling his duties as a man of God. He is now a beloved historical figure, but his relationship with the Church was rocky due to their skepticism towards his miracles. 'Padre Pio' is set to be released in the USA on June 2, 2023