King Shark is one of the supervillains who will be joining Harley Quinn at the Suicide Squad. An established action film Icon will be playing Nanaue. (his real name)
Before we reveal the actor who will be playing him, here are some past portrayals of this walking fish in different media.
He debuted in 1994 for an Issue of Superboy Comics. Eventually, Superboy faced him in battle after finding out he was responsible for the missing people in Hawaii. To make the story short, He ate a lot of people.
In the Animated Series, Young Justice he is King Nanaue Sh'ark. One of the enemies of Aqualad. He looks more of a Hammerhead Shark on this version of him.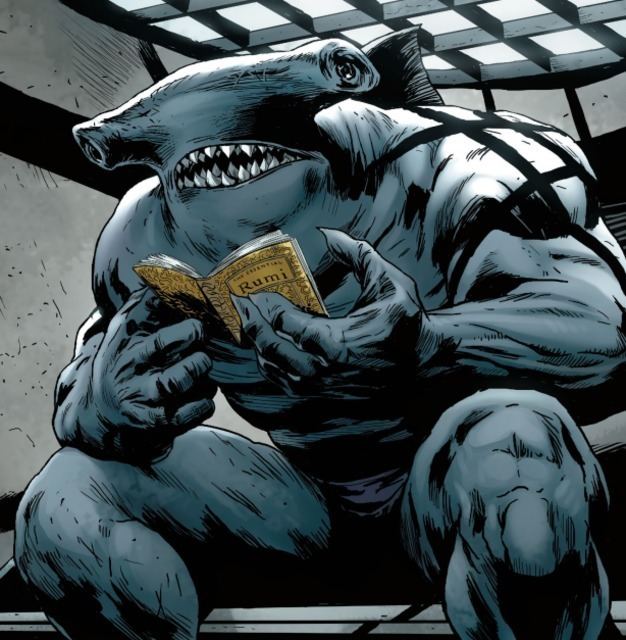 In the Arrowverse, He debuted as a scientist named Shay Lamden who got mutated into a Shark Metahuman. Shay transformed into a monstrosity and lost his humanity after the explosion of particle accelerator while he was studying a shark.
In the DC animated movie Justice League Dark: Apokolips War King Shark is sexually fluid because he was the ex-boyfriend of Constantine and because of that, Fan-arts became rampant.
In The Harley Quinn Animated series, King Shark is less muscular and more pudgy and burly. He is also a very intelligent computer programmer and hacker. This version of King Shark is influential on the Aesthetic of the one we are having in the movie, minus the intelligence.
Now on the suicide Squad, King Shark will be played by Rocky and Rambo himself! Sylvester Stallone just announced on his Twitter that he will be playing King Shark.
According to Director James Gunn, He almost used the Hammerhead Shark version of King Shark but it doesn't translate well in live-action.
I did tests with the hammerhead design, which I love & originally thought I'd use. But having eyes on the sides far apart made it incredibly awkward shooting interactions with other people. You couldn't really see him looking at the other person & the shots tended to be too wide. https://t.co/7Pos3tZgma pic.twitter.com/GlIzjQjutU

— James Gunn (@JamesGunn) March 27, 2021
The final version we had in the movie resembles the Harley Quinn animated series version. I think it makes sense because Harley Quinn is also in this movie.