The Street Fighter Universe expands in multiple Capcom games. This Capcom Franchise has shared Universe with multiple games. Akira Kazama just debuted as a Street Fighter character.  However, she is not the only Rival schools character on the roster.  Sakura joined the roster of Rival schools because Capcom wanted Street Fighter players to play Rival schools.
Here is Sakura Fighting Rival Schools characters
Sakura is also closed friends with Hinata Wakaba from Rival Schools.
Ibuki goes to the Same School as Hinata as her default costume in Street Fighter V is the Taiyo High School Uniform.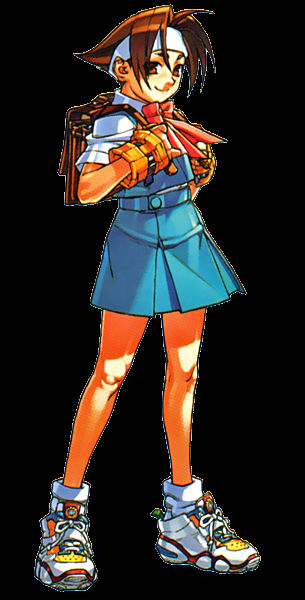 Another proof that Rival Schools is part of the Street Fighter Universe,  Street Fighter has a character named Dan Hibiki and Rival Schools have a character named Ran Hibiki, Fans had been theorizing they are related.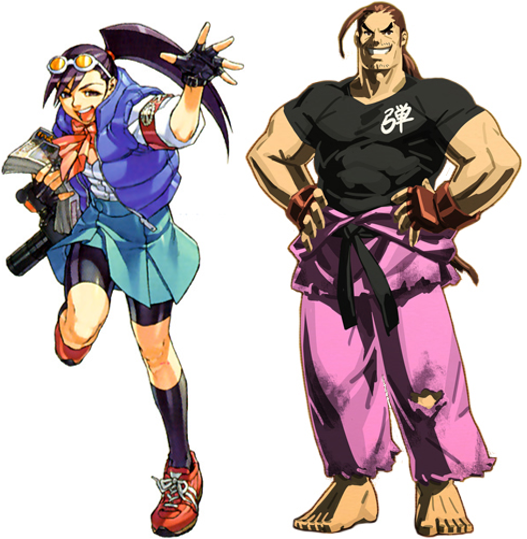 Another game in the Street Fighter Universe is Final Fight. Final Fight is a beat-em-up side scroller from the 80s to 90s. After the series ended, Capcom decided to absorb its characters to Street Fighter lore.
Former Final Fight characters like Guy, Rolento, and Sodom are part of the Street Fighter Alpha roster. In Street Fighter V alone there is a huge Final Fight reunion.
Guy's Master Zeku debuted as a New character in Street Fighter V.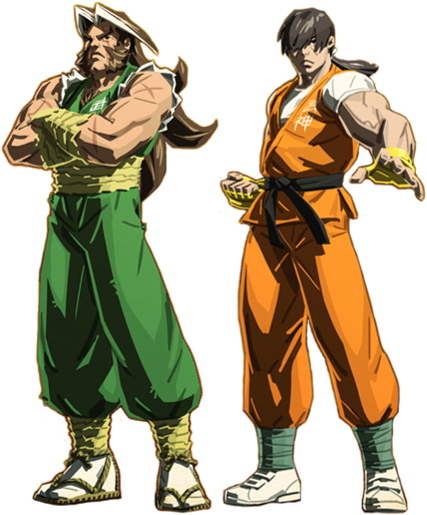 On his ending in Street Fighter V, He is revealed to be the ancestor of Strider Hiryu. Strider is a futuristic action platforming game set in the future of Street Fighter Universe.
Street Fighter is set in the late 80s and early 90s. A retro-futuristic version of the 90s because their version of the 90s is more futuristic than the 90s we know. They have social media already on their version of the 90s.
Saturday Night Slam Masters  is a forgotten  Wrestling themed Capcom fighting game and it stars Final Fight character Mike Haggar. No Slam Masters had debuted on Street Fighter yet.  Guile is related to Saturday Night Slam Master character Gunloc.
Captain Commando is the protagonist of the game titled with his name. His game is set in the future of Metro City which is the setting for  Final Fight. This Cyborg has the same moveset with Street Fighter 4 C.Viper. That makes him the descendant of her Fighting Style. She could be the prototype Captain Commando centuries before him.