"Shocker Gundan, Banzai!"
YES! I received my advance copies this Monday, and all I can say is, WOO-HOO!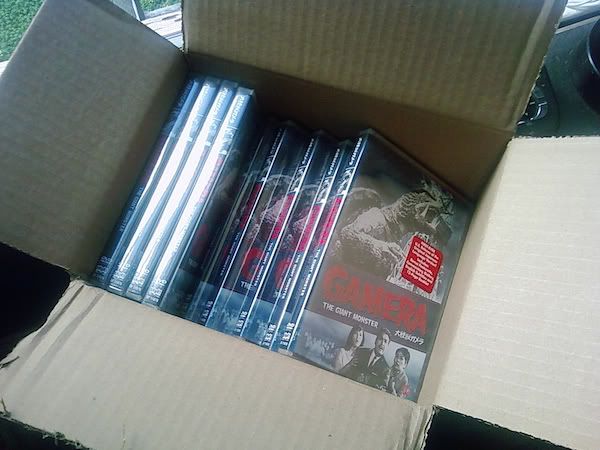 Here's are first online reviews:
http://wtf-film.com/site/2010/04/05/gamera-the-giant-monster-dvd-shout-factory-2010/
Another stellar review:
http://www.dvddrive-in.com/reviews/e-h/gameragiantmonster65.htm
(Thanks to Ian Jane of AV Maniacs for the screen caps!)
BTW, GAMERA VS. BARUGON is scheduled to street on July 6th! Now available for pre-order on Amazon.com!
http://www.amazon.com/dp/B003CNQPMO
Last edited: