One of the most talked-about AAA multiplatform games is The Callisto Protocol. This mesmerizing SF Survival Horror transports you to a grim future we can only hope never comes. The game could be considered Deadspace's spiritual successor. It's a similar story, but instead of an artificial space colony, it's set on the moon of Jupiter, called Callisto. Likely, this takes place in the future, when humanity has colonized other celestial bodies, such as the Earth's Moon and Mars. Humanity's space frontier has moved out to the Jovian moons.
Three of Jupiter's moons—Ganymede and Europa—are hostile environments but suitable for human settlement. There are oceans beneath the icy surface of these three moons, which are nearly the same size as Earth. Callisto is the best candidate for human colonization because it has the lowest levels of radiation and water is essential for life.
The Callisto Protocol Trailer
Looking at the Sky at Callisto will be an amazing experience because you can see Jupiter  in the sky.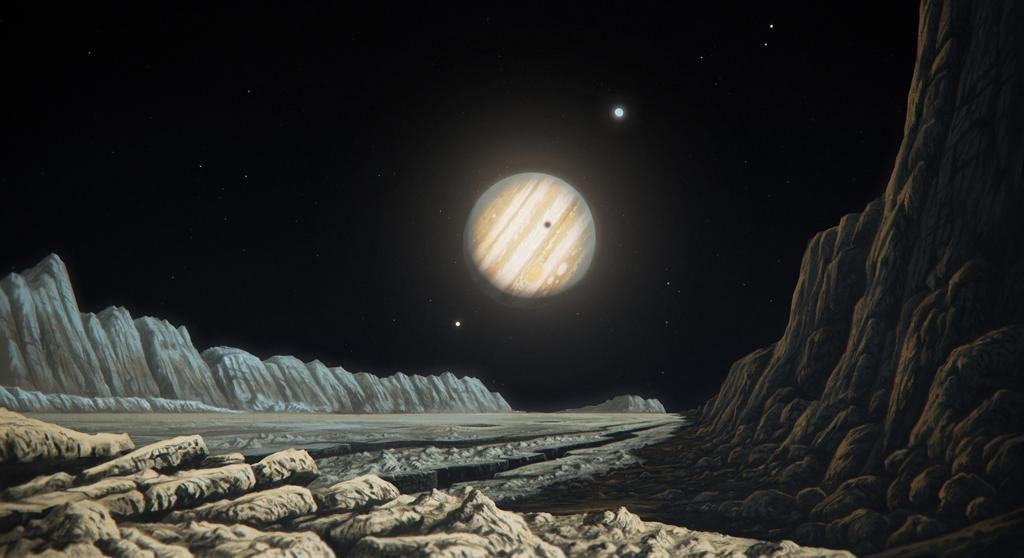 The year is 2320 and the Moons of Jupiter had been colonized by humanity.  The United Jupiter Company is the one that control the economy of the Jovian moons. They Built the  Black Iron Prison  at Callisto. It is not a great place to be, because it is more like a concentration for the criminals of the other Jovian moons.  The main protagonist is  Jacob Lee (Josh Duhamel)
The Callisto Protocol  gameplay
While traveling to Callisto in 2320, Jacob was involved in a crash landing and mysterious cargo was on board. Jacob is just a regular guy who accepted this job because of the high pay, so he has very little formal combat training and was thrown into Black Iron Prison. As a result, he must now deal with nightmarish creatures called Biophage. They were once Callisto's human population before being infected. He will meet Dani Nakamura (
Karen Fukuhara
)  who is the leader of a group called the outerway.  The two of them will work together for their survival in this monster infested space colony.
The Callisto Protocol will be released this December 2 in all current gen platforms except the Switch.