Chun-li is the first Lady of Fighting games.  You will never have your Sonya Blade, Jun Kazama or Mai Shiranui without her.  Samus Aran is the first playable female character in a videogame but Chun-li have a bigger impact. This Law enforcer who wanted to avenge her father's death is so popular that in Street Fighter V,She have the most DLC costumes.
There are two songs written about her because she is that quintessential. Nine years ago, Arctic Monkeys  have a song titled "Chun-li's spinning bird kick" which is a tribute to her gravity defying technique.
Two years ago, Nicki Minaj released a song titled Chun-li. The song is a letdown though because Nicki knows nothing about her based from the lyrics. It is just an attempt to appeal to gamers.
Chun-li is having a crazy week because she is making the headlines. First she is an upcoming DLC skin for Fortnite along with Ryu. I wonder if she can do the Kikouken, Kikosho, spinning bird kick and her world renowned Lightning kicks.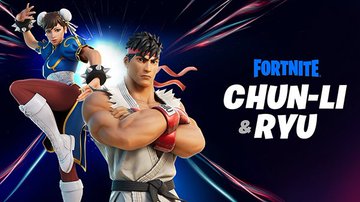 Meanwhile, Pop Culture website Jezebel is the center of all Jokes because of this article:
Who Forgot to Invite Chun-Li to the Mortal Kombat? https://t.co/ptW2tOBrT5 pic.twitter.com/NJzovOxzyN

— Jezebel (@Jezebel) February 18, 2021
The Writer is making accusations against the team behind the Mortal Kombat movie.  This Journalist thinks Mortal Kombat is not inclusive Asian women for excluding Chun-li from the movie. Chun-li is not a Mortal Kombat character, she is a property of Capcom and she belongs to Street Fighter. The lack of research from the writer, leads to some hilarious memes.
Who forgot to invite Cruella DeVille to the Marvel Movies?

— lol Charlotte (@LOLCLT) February 18, 2021
Here is my Chun-Li fanart! pic.twitter.com/XpDuh4MilK

— Jeff Grubb (@JeffGrubb) February 18, 2021
— Khalilah Alston (@Lilah01) February 19, 2021
As of the writing of the article, Jezebel acknowledged the writer's mistake and said Chun-li's exclusion is the fact she is not from the Mortal Kombat Megaversese. Well she have a lifetime contract with Capcom after all.