Trese, A gateway to a Filipino Folklore.
Trese is the most-watched Netflix original in the Philippines right now. Most likely, it has something to do with Filipino culture finally having representation on an international platform. You don't need to be a Filipino to enjoy this Anime. You get to learn about Filipino folklore and culture, but Trese is Universal.
Most Anime are adaptations of manga, light novels, videogames, and other Japanese media.
Trese is an adaptation of an Award-winning Filipino Graphic Novel.
Back it 2008, Writer Budjette Tan made this phenomenal graphic novel. It developed a loyal cult following. Filipino Comic Books had been around for almost a century, but it died down during the early 2000s. Trese was the light of hope during the dark times of Filipino comic books. The executive Producer of the show is Jay Oliva who is behind the successful DC Animated movies like Justice League Dark, and Justice League: The Flashpoint Paradox. He also directed two episodes of this season. The show did give me a DC Animation vibe than Anime but its not a bad thing.
One of the biggest fans of Trese is Neil Gaiman, who is known for writing American Gods and Coraline. His support leads to Trese having a fanbase outside the Philippines.
Here he was showing support for the international distribution of Trese back in 2018.
I was asked here recently about the Myths of the Philippines. Here's an indiegogo to support a comic from @Budjette about an occult investigator battling Filipino monsters and gods: https://t.co/5JEQP8LJi0

— Neil Gaiman (@neilhimself) September 13, 2018
Budjette Tan had been in many negotiations with Filipino TV Networks and movie studios. These entities showed interest in making live-action adaptations. Sadly none of them pushed through because of budget and creative differences. It is a blessing in disguise because he never expected to get an offer from Netflix to make an Anime adaptation. There had been anime adaptations of non-Japanese materials before. Some examples will be the World Masterpiece Theater and Tower of God.
Trese only has six episodes because Netflix is most likely testing the waters if this show will kick-off. It is so Binge Worthy that you can finish the season in single day. The first season of Castlevania only has four episodes, but they increase in the following seasons because of the demand. There are two stories from the novel that would have been great as separate episodes, but they merged them into one episode. I understand they did some changes to fit the six-episode limit they had. So this won't be a very faithful adaptation of the novel but, the changes are justified. I am hoping that the second season will have more episodes. If you want more seasons of this show, Watch it again and recommend it to your friends. The Origin story of the main character were shown as flashbacks. Trese perfected Non-linear story telling.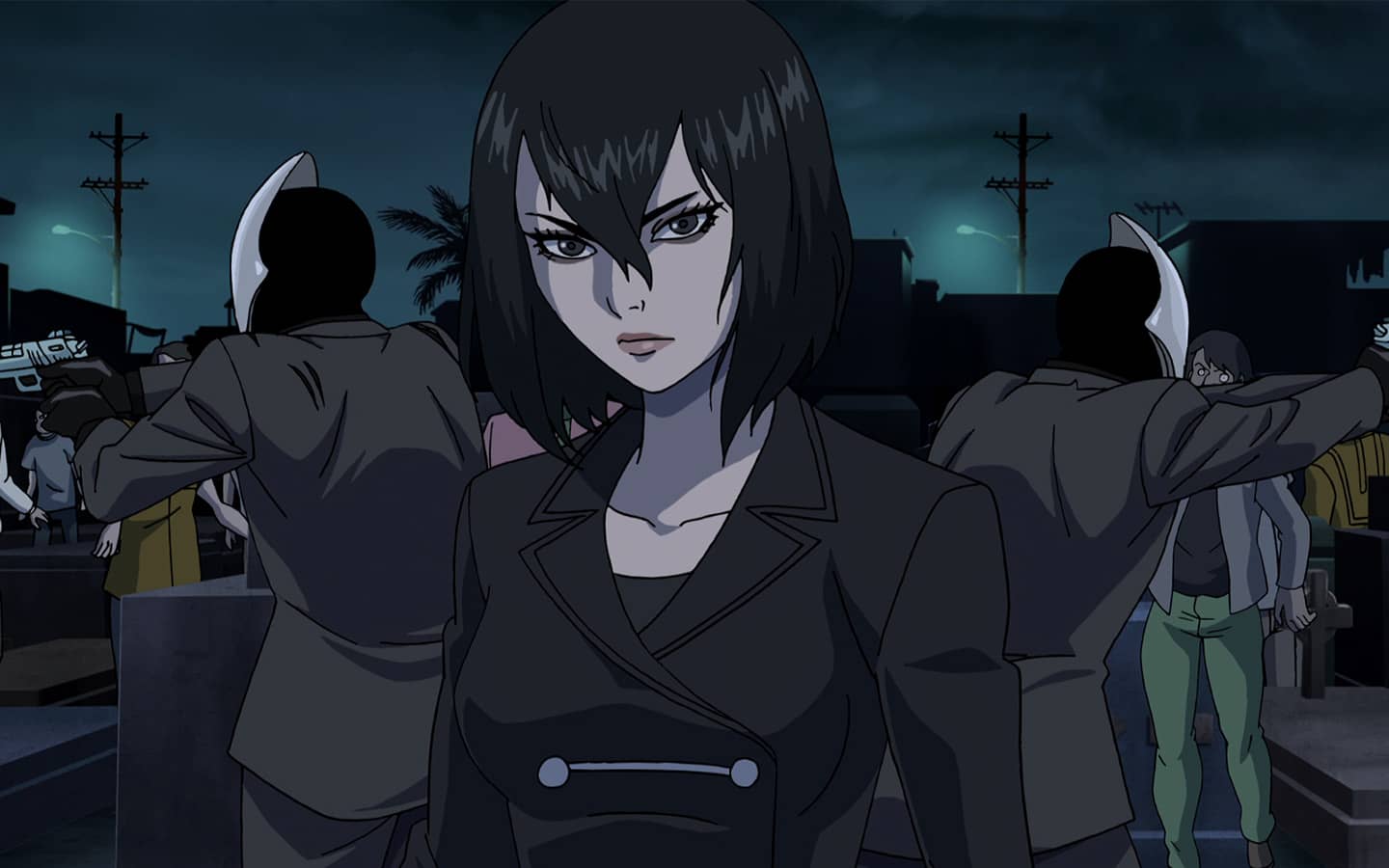 Trese is about a Paranormal investigator in a modern city that doesn't believe in folklore, Her name is Alexandra Trese
She investigates crime cases in the city of Manila that is beyond the norm. Alexandra had a cold and serious demeanor because of what she had been through. If I can compare her to some established characters, She reminds me of Batman and John Constantine. Budjette Tan did confirm he used them as inspiration. She is still an original character despite her similarities with them. In the Tagalog dub, she is speaking in an old-school way. Modern Filipinos do code-switching between three languages. In The Filipino dub, she speaks pure Tagalog most of the time because she is an old soul. They should have given her a Trans-Atlantic accent in the English dub to reflect that.
Trese is available in multiple languages. You can watch it in English, Filipino, Japanese and many more. The Japanese dub is the most impressive because Netflix hired actual voice actors. The English dub hired Hollywood actors of Filipino descent to give proper representation. Shay Mitchell did a great job as Alexandra Trese, Except when she does spells and incantations in Filipino. My main complaint in the English dub is the fake Filipino accent American voice actors tried to sport. No One speaks with a Japanese accent in English dubs of Animes set in Japan.
The Filipino dub has an impressive support cast of Veteran voice actors. There is one flaw in the Filipino dub. Trese's voice actress is a film and television actress. She is also Filipino American. Liza Soberano did well for a first-time voice actress but Her American accent shows up while she speaks Tagalog. She needs to work on her intonation while playing the role of someone who speaks deep old school Tagalog. If you don't speak Filipino though, You may not notice the difference.
The Twins are the characters who stole the show. They are Trese's sidekicks and these dudes have a great sense of humor . Their actors are impressive in all dubs. I had seen more fanarts of them than Trese herself. People say they are the heart and soul of the show.
My favourite himbos, Crispin and Basilio#TreseOnNetflix pic.twitter.com/Xo7f0V5Iao

— Sarah N (@sarahndraws) June 26, 2021
For a show with a low budget, The Animation is already outstanding. I hope Netflix gives them more budget next season after showing what this show is capable of. Trese is action-packed, and it never failed to pump my adrenaline during fight scenes. I will not recommend it to children below thirteen years old because of its gore and violence.
You will get to see diverse creatures from Filipino folklore, but the most recurring will be the Aswangs.
Aswang is a shape creature that has similarities with Vampires, but they eat the internal organs of their prey. Trese is one of the most promising originals at this moment. I hope it will get the same fate with Castlevania. The first season is far from perfect the potential is there. A balance between horror, action, and a dash of comedy cannot go wrong. Netflix just needed to give the second season more episodes because the audience is there.