The Menu is a horror movie that will make you Afraid of dining out. We are in an age where you can order Food from Uber eats, but some people still want to dine out. Molecular cuisine is a weird dining experience some restaurants are offering.
Some people are willing to pay for overpriced food because it's a status symbol. Nothing screams more that you are rich than  wasting cash on gourmet dishes.  However, Most of the dishes they serve are not delicious at all.  Yet, some people are willing to spend thousands of dollars for something nonsensical like this: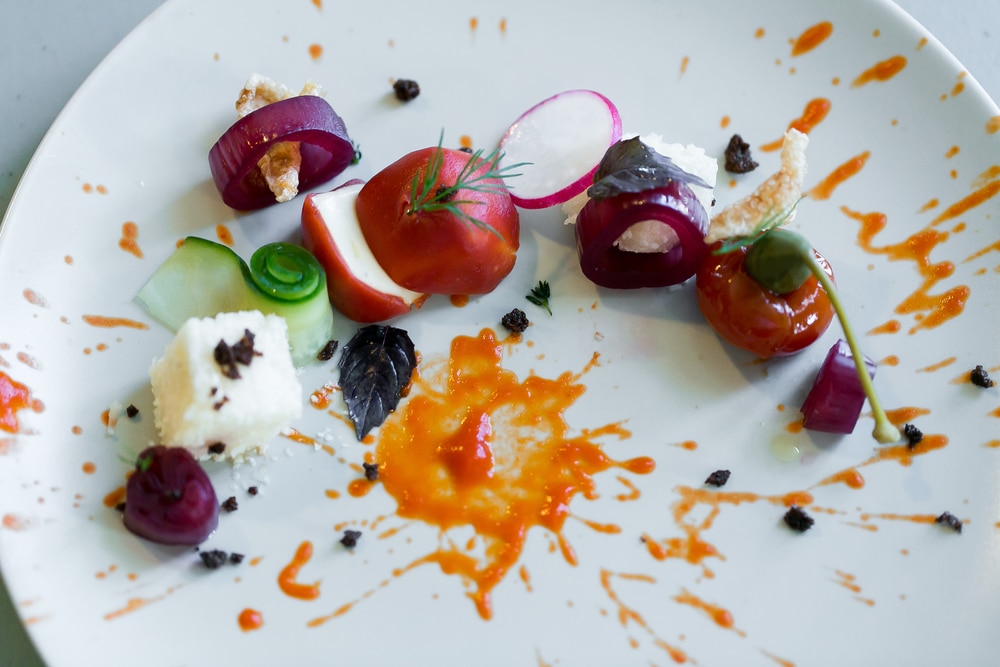 The screenwriter Seth Reiss May has got the idea after eating in Molecular Gastronomy restaurants that serve over-the-top artistic food with snobbish and pretentious ingredients. Reiss is known for his humorous, dark comedy style when he was still working for "The Onion" directed by Mark Mylod, who previously worked for Game of Thrones and the Succession.
The Menu Official Trailer
Margot (Anya Taylor-Joy) got invited by her boyfriend, Tyler (Nicholas Hoult), to dine in an exclusive restaurant. The restaurant is located on a secluded island, but people are willing to go to a remote area. It is one of those upscale places Anna Delvey will want to visit.
Every Food on the Menu is organic and cooked by the renowned celebrity chef, Chef Slowik (Ralph Fiennes). In this movie's Universe, he is like Gordon Ramsey. His assistant chef Elsa (Hong Chau), and the other cooks have an unsettling presence because of their robotic attitude.
Margot noticed that most of the people invited to the event were VIPs. She dislikes the snobs surrounding her and doesn't enjoy the food. Things will go insane when the chef tells her that she doesn't belong there. Is this a once-in-a-lifetime dining experience, Or is it a sacrificial ritual of a cult?
The Menu will be in Theaters this coming November 18, 2022.