A sequel to this post.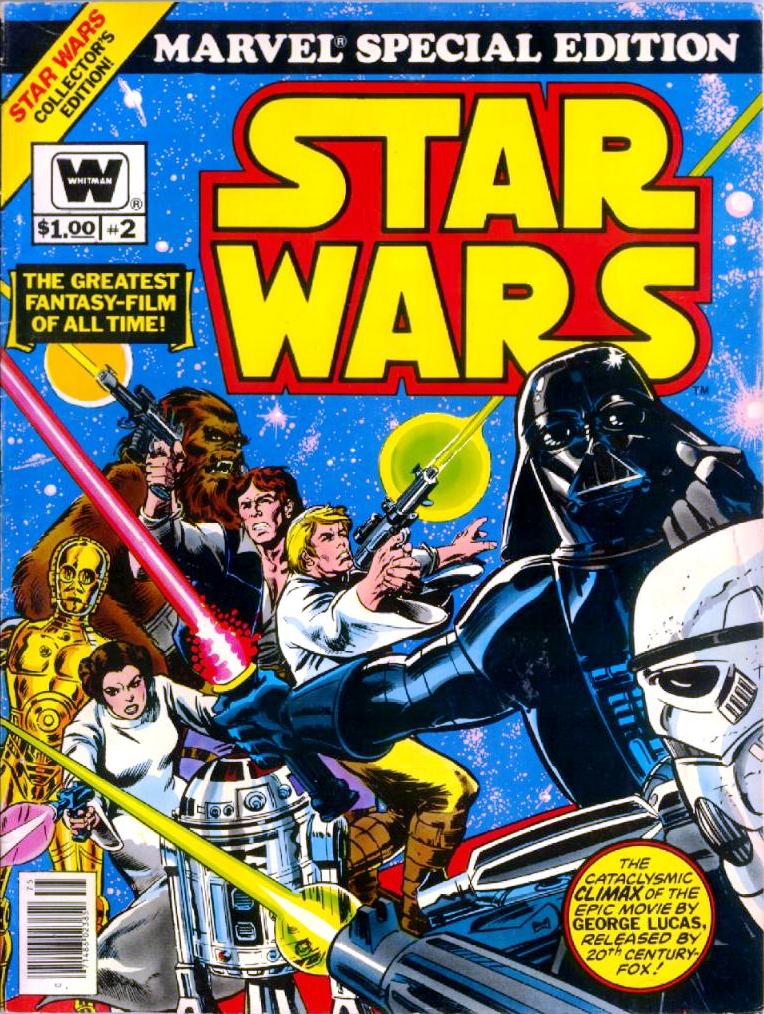 Marvel Comics rarely takes on licensed products because their original characters are so lucrative. The most prominent title they had was based on the Halo videogame franchise. However, ironically enough, Marvel's license to Halo has evidently expired as Dark Horse has begun releasing new Halo titles starting over the last few months. Marvel also took on the license to various Disney characters when BOOM! studios lost the rights to them.
There is both reason for optimism and reasons for pessimism, all of which are understandable. Star Wars was the most significant title in Dark Horse's stable, and without it Dark Horse, even with their addition of the Halo franchise and also the Doctor Who franchise, is going to take a major blow, which I will cover later in the third post on this subject.
Where Marvel makes their money from is from their own original properties, whether in comic, video game, or theatrical format. That's the primary reason why Marvel hasn't taken on many licensed properties through the years. They haven't really needed the income gained from third-party IPs. It's like, say, a cable channel that's branched out into original content, they're going to phase out the movies or reruns of older series they had been running, because the original content is simply more lucrative because they own it. They can make maximum profits off the original property, such as DVD sales, selling licenses for comics or novels based on the franchise, etc. It's the same thing here.
Where a lot of the concern comes from is Marvel's shoddy treatment of the properties they inherited from BOOM! when the latter comic company's license to Disney characters expired. Marvel hasn't exactly made releases of those characters a priority and rarely sends out specialized solicitations for them. So the fear is that Marvel will downplay Star Wars comics similarly.
While I don't think that will occur, it will seem that way for a while.
The fact of the matter is that the entire post-ROTJ era of the Star Wars Expanded Universe is in jeopardy with the release of Star Wars Episode VII in December 2015. All Del Rey has currently planned for 2014 is a Darth Maul novel and a novel set in timeframe between A New Hope and The Empire Strikes Back. Other than the ongoing Legacy comic still being released by Dark Horse, there are zero plans for releasing any post-ROTJ material at either Dark Horse or Del Rey (who still hold the novelization rights for Star Wars). Yes, there was an announcement of a Sword of the Jedi trilogy that takes place post-ROTJ (following Han and Leia's daughter Jaina), but considering that was announced in 2012 and zero information has been released about it since then, it's likely it has been cancelled. It's exceptionally likely that the continuity is in for either a minor, a major, or an all-encompassing reset that will delete at least some of the post-ROTJ titles from continuity, if not all of them. It would be foolish to start releasing a trilogy following Han and Leia's daughter if she doesn't exist in the film continuity.
As  a result, I highly doubt we will get any comic releases that make waves in the Star Wars universe until 2016, after the Episode VII movie has run its course in theaters. It's going to be quiet and mostly follow either the prequel trilogy (or before it) or probe the era inbetween A New Hope and Return of the Jedi, because, honestly, those are the only options they can go with right now.
Marvel isn't exactly lacking in quality writers. Jonathan Hickman has several acclaimed books under his credit, and Brian Wood (who is writing the successful Star Wars title for Dark Horse) also turns out work for Marvel as well. Whether they actually get assigned to Marvel's line of books is another story altogether, though we should start having an idea how it's going to shake out when Dark Horse's license lapses at the end of 2014.
Bilateral Warp will be watching . . . including for when Del Rey inevitably loses the novelization rights to Hyperion (Disney's book publishing wing).
Now . . . what happens to Dark Horse? Stay tuned for part 3 to find out the answer (or, more accurately, what I think is the answer). Until next time.
Like this Article? Subscribe to Our Feed!