This is a thread where you can post pics of you toku toys (or non-toku toys, really) new or old in action sequences. I'll kick things off with a few of my pics, though I only have a cell phone camera so I know other contributors will blow my stuff out of the water.
Ultraman Agul (V2) "clipping the wings" of a "Ryuu-Seijin"
Senpujin Harrier in a "quaint town"
Guyver Gigantic taking on Zoalord Guyot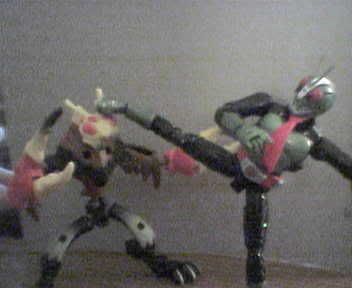 Hopper 2 facing off against a scorpion kaijin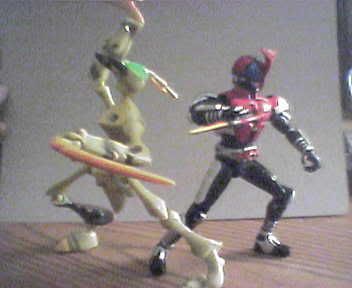 The Lord of the Speed!!
Zolda don't take no guff
Last edited: