A recently leaked patent from the inside of Microsoft gives details on what could be the most ambitious hardware ever conceived. While the following content/patent has not been confirmed by Microsoft, the original document has been taken off the web by request of Covington & Burling (a law firm that represents Microsoft). So keep in mind; this could be a forgery.

Above is the Kinect V2 which will be available during the release of Xbox 720. It will have motion control which can support up to 4 players. The Xbox 720 will include native blu-ray playback, full support for HD and 3-D, and the latest in graphics hardware.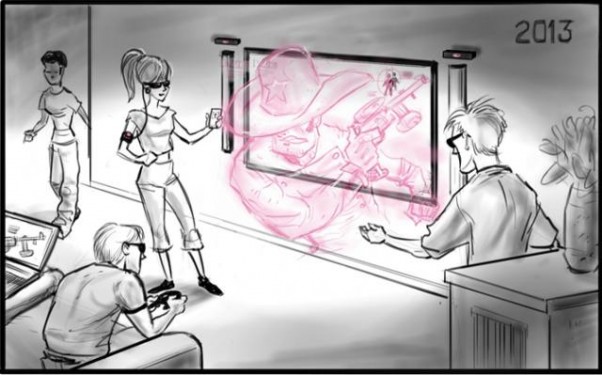 Named 'Fortaleza' which is estimated to be released sometime later in the Xbox 720 life-cycle. 'Fortaleza' is a pair of 3D HD glasses that brings what every nerd and science fiction fan have dreamed of right to your living room: an actual hologram.