Yoichi Asakawa, Remember that creepy little boy from Ringu? Do you know the boy who watched that VHS tape that will kill him in 7 days?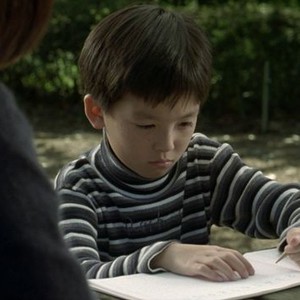 That name sounds familiar because you had seen him before if you watched Ringu. In the American version. He is all grown up now because he is Sadako's Survivor for the next episode of Dead by Daylight. He will not have the likeness of the actor Rikiya Ôtaka because the actor is retired.
His Parents Reiko Asakawa and Ryuji Takayama are more popular characters but Behavior cannot afford the likeness of  Nanako Matsushima.  Also  Hiroyuki Sanada is too expensive now because he is a Hollywood actor now. Sanda recently played  Scorpion at the Mortal Kombat film.
Kazuyuki Asakawa who is Reiko's Novel version was speculated as a Survivor because fans thought they will follow the novel instead of the films. Well, he is not familiar enough for the movie fans either so Yoichi became the logical choice. He is present for at least two films and won't be a licensing nightmare.
Yoichi Asakawa in the Dead by Daylight Sadako Rising trailer
Yoichi Asakawa is Sadako's unfinished Business. He is Andy to Sadako's Chucky. Now that both of them are in the Entity's realm they will battle for eternity. It will be interesting if Behavior will make their American versions of Samara Morgan and Aiden Keller as Legendary skins. The forest where Sadako died is the stage for this chapter. You can even see her infamous well.
Dead By Daylight already gave a playable beta for Fog Whisperers. (Youtube Influencers who plays Dead By Daylight)
Here is a Survivor Gameplay of Yoichi Asakawa:
Top Dead By Daylight Killer player Not Otzarva just uploaded Sadako's gameplay