The Hollywood Reporter strikes again, this time with news that Fox is in final negotiations to cast the titular four members of its "Fantastic Four" reboot due in 2015.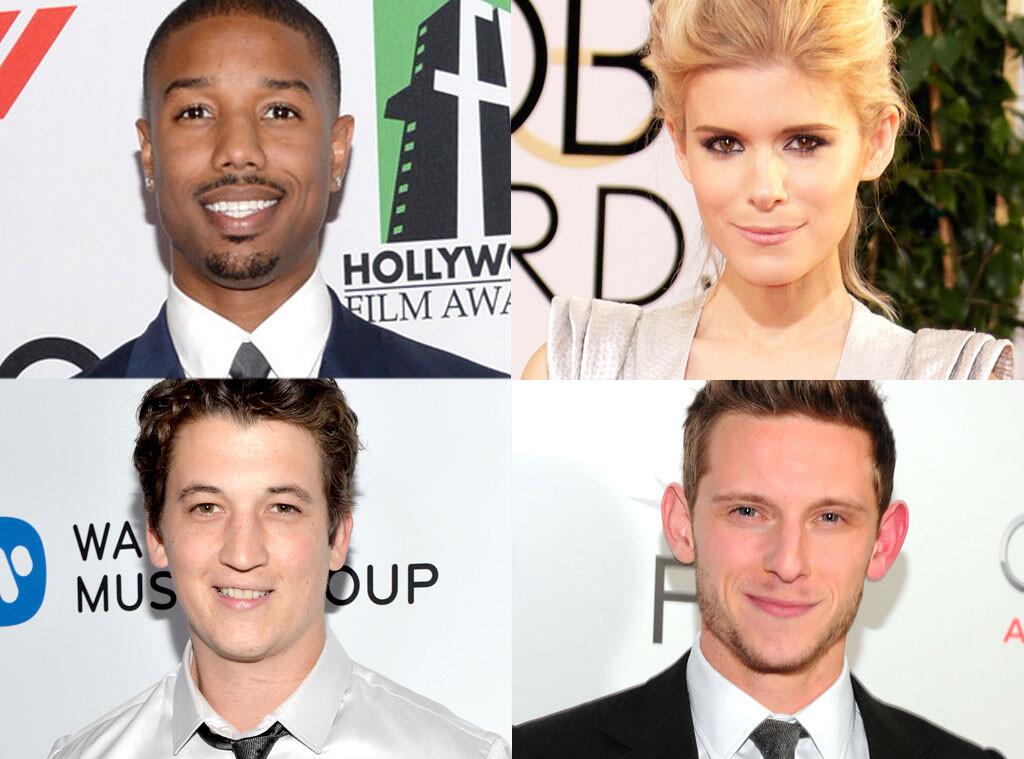 Miles Teller, Kate Mara, Michael B. Jordan and Jamie Bell are in final negotiations  to star in the project. Josh Trank ("Chronicle") is directing.
Michael B. Jordan as Johnny Storm/The Human Torch isn't surprising as rumors have swirled for months that Jordan was to be cast in the role, and apparently Trank had no alternative choices for The Human Torch. The other three cast members were not mentioned in Hollywood circles before, however, and they are more surprising.
Jamie Bell will portray Ben Grimm/The Thing, though the jury's out on whether The Thing will be visualized by prosthetics and makeup the way Grimm was portrayed by Michael Chiklis in the original movie continuity. Miles Teller will be Reed Richards/Mr. Fantastic, which shows that Richards will be much younger, perhaps similar to the Ultimate continuity.
Kate Mara as Sue Storm/The Invisible Woman won the role through screen-testing, and seems to imply that there'll either be inter-racial marriage or adoption that makes the two Storms siblings in this continuity.
The four actors between them have acclaimed roles and performances, but the reaction on Twitter has been decidedly mixed.
Raiding the art house to cast the film is not exactly common in this age of superhero blockbusters. We'll find out in 2015 whether this decisions pays Fox dividends or falls victim to something even superheroes can't stop: apathy.