Yes, I'm a GIRL! "Doki-doki Yukai!"
Okay this has been a question that his been plaguing me for sometime now.
What is with the Green Ranger/ Dragon Ranger helmet in the PR: DT episode "Fighting Spirit"? How come the helmet in that episode has two silver streaks down the middle of it?
example here: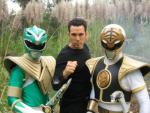 (I know I've seen this pic all over the net yet when I go to find it to use it as an example that's the only size i can find! :laugh: )
So what the heck happened to it? Why is it like that? That is the only time I've ever seen the helmet like that. If anyone was to know I figure it's you guys. Any insight? :disappoin