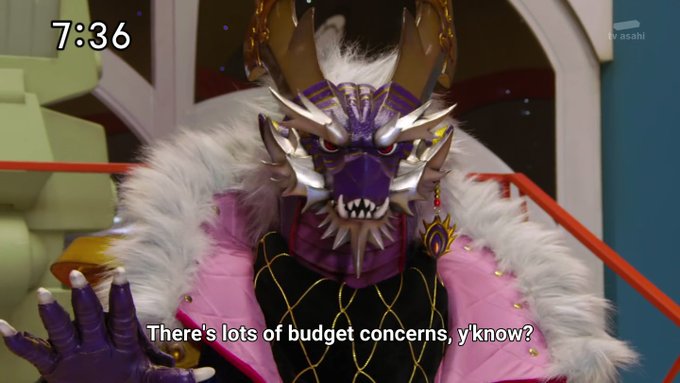 Do you have any idea what the dry cleaning costs are like for a bitchin' pimp coat like this?
​
Well, I suspect this one will disappoint a few people. After just three episodes in space, the Kyurangers land on Earth with a setup that could conceivably keep them there for the rest of the series. Even worse, the planet's already been conquered so I guess Sentai continuity fans have to presume that the 40 previous Sentai have all been defeated. But on the bright side, it seems that Snack Safari (Sun Vulcan's hang-out that was also visited a couple of times by the Gokaigers) is still in business.
Also, Sailor Moon references.