So we usually start a new thread once the pictures are in, here we go!
[hide]
[/hide]
Tokumei Sentai Gobusters and their partner "Buddy Roids".
RedBuster and Chida Niku
BlueBuster and Gorisaki Banana
YellowBuster and Usada Letas
Story:
"A long time ago, among moutains far from any civilization, there was a center researching on human innovation.
One day, the main computer of the research became malicious and went berserk. Humanity managed to stop this, and peace came back...or so it seemed.
Humans, now in peace, predicting that their enemy could go berserk and attack another time, decided to build giant robots and machine, and trained chosen warriors to fight against it. Finally, this day has come.
The name of the team formed to fight against the enemy is Tokumei Sentai Gobuster (Go-Buster, whatever you want it to be) ! Now their battle begin."
[hide]
[/hide]
Chida Niku and its various modes
[hide]
[/hide]
Gorisaki and Usada
[hide]
[/hide]
GoBusterOh
[hide]
[/hide]
The transformation item, brace + sunglasses called Morphing Brace.
[hide]
[/hide]
Icigan Camera Blade
The Gobusters will make their first appearance in Gokaiger VS Gavan
[hide]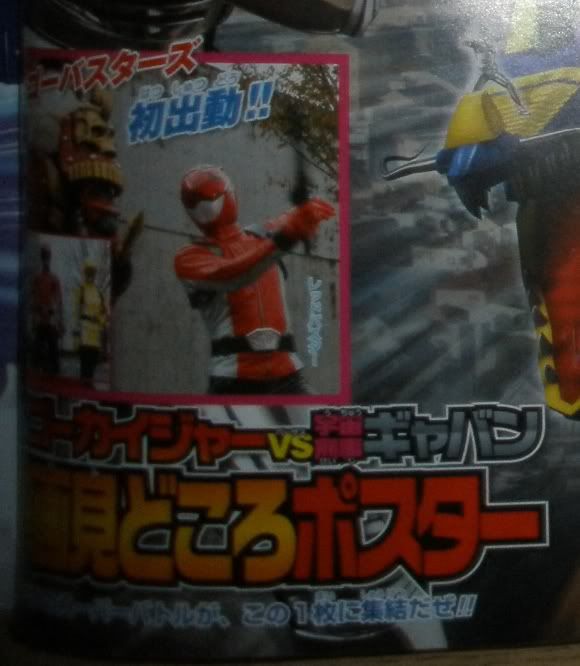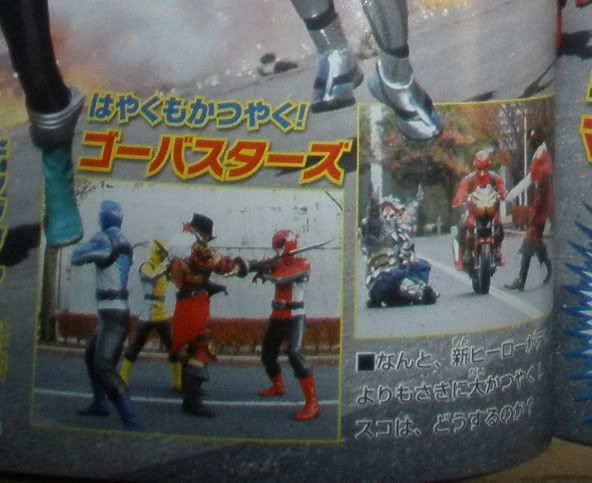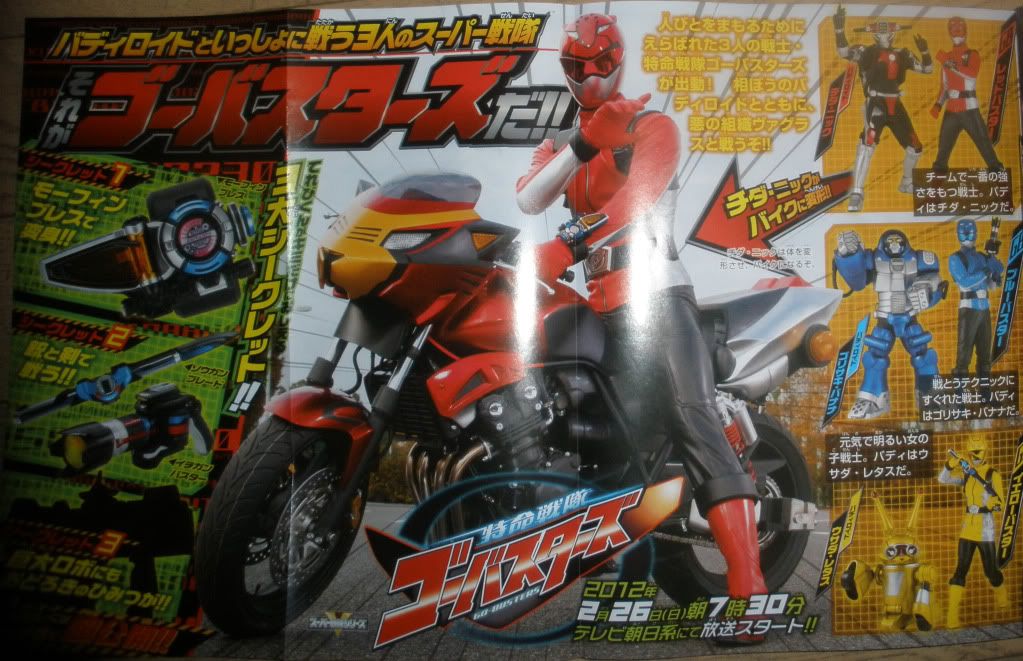 [/hide]
The show begins February 26th.
Countdown go
!
Last edited: