I'm...well likely not well known, but at least one or two of you have heard my endless bitching on the many shows that bother me to no end.
Part of what makes me hyper critical of the shows I love, and I do love Toku, is that I plan to be a writer.
Thus I take a lot of shows personally because I plan to make things like it. This brings us to today's post.
I'm not sure if this is the correct forum for such a thing, but whatever.
I am, and have been, working on an original super hero series titled The Lightning Brigade, which is a working title*. I have been working on it for almost 7 years now, and have finally reached a point in my own skill to try and make it a reality. It is planned to be a comic book series, at first if I can help it.
I have the first four issues written out- Hidden Masta has read the first issue, as have a few select others. So far the replies have been largely positive.
I have an artist working with me on the project, as I myself cannot draw, and I plan to try to submit it to Image comics at the end of March, and if that doesn't pan out, try again at Dark Horse, then again at other places.
This will be, I suppose, American Toku, though I don't exactly see it that way. It's inspirations will be obvious, but I truly believe that it is distinct enough to stand out.
I hope to keep you lot posted on its progress if you're interested and I guess we'll see how this goes.
My artist is this fine fellow:
http://enshohma.deviantart.com/
And I leave you with this concept sketches of the main villain of the first issue.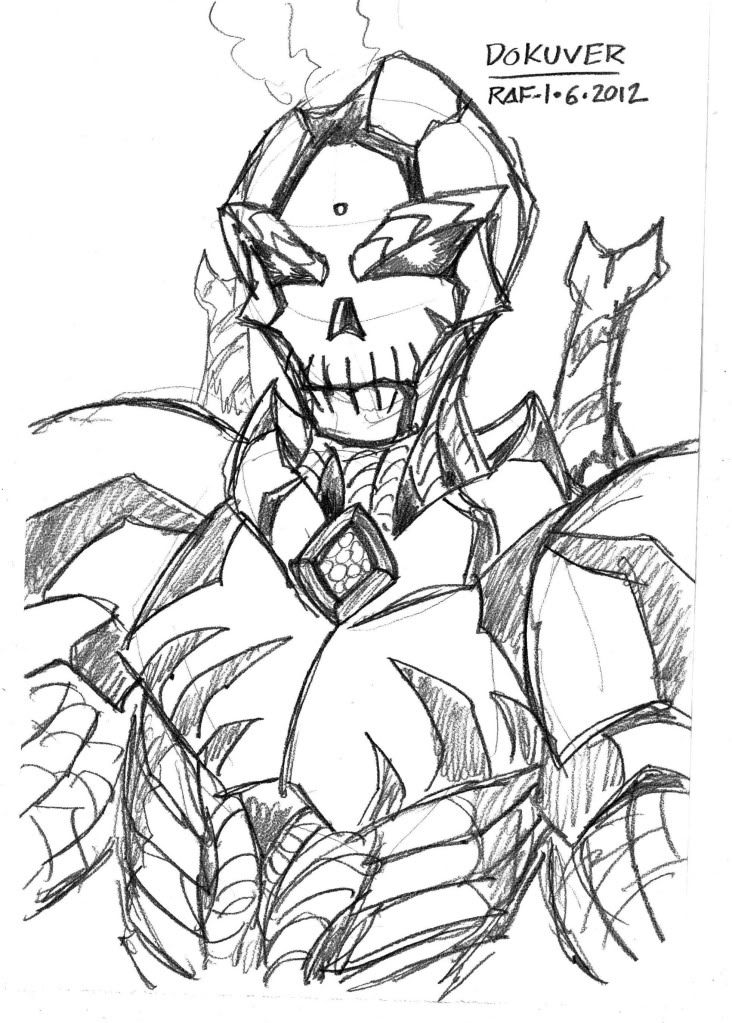 Dokuver.
*The only other working title we have is The Lightning Ronin, which doesn't work as well.