The Ink Stained Fist of Justice!
After working on multiple Sketch Card sets, I've decided to try doing a batch of my own sketch cards.
This is your chance to own one of a kind artwork of your favorite Tokusatsu and Anime heroes, villains, and mecha!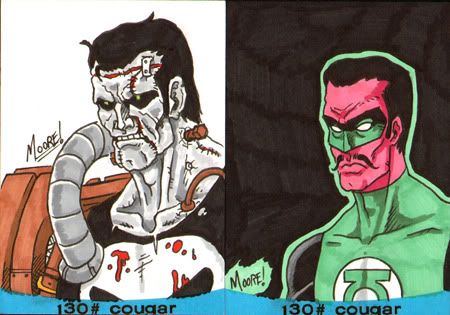 (Examples made on sample cards sent to me fom the printer.
Other sketch cards I have done in the past.
)
There are ten slots open; one slot per person, but you can order as many cards per slot as you'd like.
Each card will be $20 each, and that includes shipping and handling. If ordering multiple cards, each additional card will be $15.
The cards will be hand drawn, one of a kind art - featuring one character of your choosing. Any character is welcome, as long as you can provide me with reference. Mild nudity is acceptable, but nothing pornographic.
The cards will not be drawn until they are printed, with the preorders covering the print cost. I will need at least five of the ten slots filled before I can order the blank cards. I will not be asking for payment until I have reached that goal.
PM me if you are interested.
Open Slots!
01.Filled!
02.Filled!
03.Filled!
04.Filled!
05.
06.
07.
08.
09.
10.
Last edited: