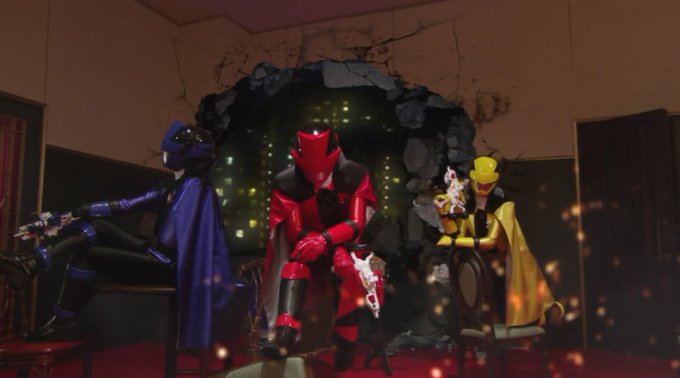 This week: Ironically the thieves find their thunder gets stolen by another Sentai (see the news about Kyoryuger). A casino looks a little underwhelming (is it a redress of the Gangler hideout set?), the irony of thieves working in a bistro called "Juror", the monster of the week is both forewarned and
fourarmed
, and the Lupinrangers get a damn fancy roll call followed by some damn fancy fight choreography!
So that's what that female voice singing "Lupinranger!" in the transformation is all about?!
​
Also, if anyone's not really sure what all this stuff about 'phantom thieves' is all about, I highly recommend checking out 'Lupin The Third: Part IV' for free on Crunchyroll. It's not the only thing LupinVsPat is referencing, but it's an easily accessible (don't worry about the "Part IV" bit, there's no previous knowledge required) and really fun introduction to the concept.
Last edited: