Rules:
1. No holding items unless I have dealt with you before.
2. Shipping included on all prices is within the US.
3. I might be willing to negotiate prices on some items.
Kamen Rider Skull Ganbaride card.
$8 Shipped in the US. Open to offers as well!
Power Rangers Dino Thuder DVD's. Day of the Dino and Legacy of Power.
Offers.
The Best of Power Rangers DVD.
SOLD
MMPR Offical Fan Club Video. VHS.
Offers.
Gashapon Memories. Amazon and Momotaros.
SOLD
Masked Rider V3 Helmet 1/2 Scale Mask Display
$15 Shipped in the US
Kamen Rider Skull vinyl figure.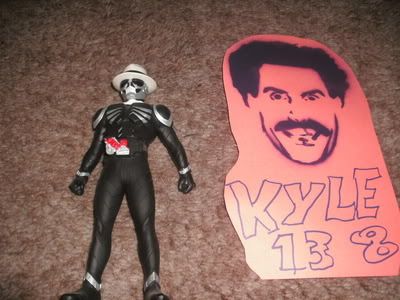 $5 Shipped in the US.
RPM Morpher
$10 Shipped in the US
2010 MMPR/ RPM lot. Most are from Big Lots and still have the price tag on them. The Goldar and Putty I rescued from the good will so they have the price written in sharpie on the bubble and are in "goodwill store" condition, but are still in the package. Make me an offer and I'll try and work with you cause I need the space.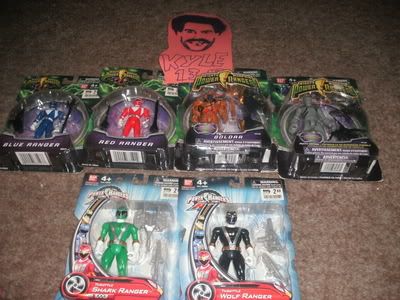 Offers. Would like to sell as a lot.
Mortal Kombat Sub Zero mask made by a buddy on the RPF.
$20 Shipped in the US
Garo Souchaku Henhin Figure.
$20 Shipped in the US
DX Hibiki Tuning Fork
$20 Shipped in the US
FFR Decade. Card not included.
SOLD
Power Rangers Samurai Figures:
$15 for both Shipped in the US
MMPR Red Ranger Plush Toy:
Offers

Might be willing to do some trades as well.
Wants:
Hot Toys (Iron Man)
I'd prefer to only ship in the US. Shipping international is expensive as I have just learned. Thanks!
Feedback:
Seller*
http://www.rangerboard.com/showpost.php?p=3744995&postcount=3389
http://www.rangerboard.com/showpost.php?p=3756704&postcount=3466
http://www.rangerboard.com/showpost.php?p=3756722&postcount=3467
http://www.rangerboard.com/showpost.php?p=3762888&postcount=3503
http://www.rangerboard.com/showpost.php?p=3763053&postcount=3505
http://www.rangerboard.com/showpost.php?p=3841611&postcount=4012
http://www.rangerboard.com/showpost.php?p=3845412&postcount=4042
http://www.rangerboard.com/showpost.php?p=3845439&postcount=4045
http://www.rangerboard.com/showpost.php?p=3845817&postcount=4057
http://www.rangerboard.com/showpost.php?p=3845832&postcount=4058
Buyer*
http://www.rangerboard.com/showpost.php?p=3766764&postcount=3542
http://www.rangerboard.com/showpost.php?p=3559893&postcount=2197
http://www.rangerboard.com/showpost.php?p=3566444&postcount=2236
http://www.rangerboard.com/showpost.php?p=3566892&postcount=2242
http://www.rangerboard.com/showpost.php?p=3571459&postcount=2266
http://www.rangerboard.com/showpost.php?p=3575185&postcount=2285
http://www.rangerboard.com/showpost.php?p=3575540&postcount=2287
http://www.rangerboard.com/showpost.php?p=3577114&postcount=2312
http://www.rangerboard.com/showpost.php?p=3577363&postcount=2314
http://www.rangerboard.com/showpost.php?p=3751870&postcount=3438
http://www.rangerboard.com/showpost.php?p=3751875&postcount=3439
Last edited: