Decided that I give a particular favorite rpg another reboot. Many of you might recognize this plot line from a former rpg of mine. There will be a few changes along the way. Like the name for example. At the time sounded catchy, but after some realization that it already belonged to a Kamen Rider null that idea out.
What are dreams exactly? In the dictionary dreams are defined simply as a sequence of images that appear involuntarily to the mind of someone who is sleeping, often a mixture of real and imaginary characters, places, and events. What if I were to tell you dreams are more than just that? Where a dream momentarily submerges your unconscious self-glimpsing into that of another world or gives birth to new ideas. What you're experiencing is the world known as Fantasia communicating to you one way or another. Fantasia is the mirror world of our own save for its inhabitants. The citizens of Fantasia are a variety that can only be describe as within a dream. Both humanoid and beast-like in appearance live their lives no differently than yours or mine. Though their civilization runs more differently divided into several kingdoms, are said to been bless by the Ancient Spirits themselves.
Like parents' watching their children the deities observed the kingdom flourished and thrived without divine intervention. With the Ancient Spirits presence no longer needed forged several treasures containing part of their power. Amongst the divided countries the Enchantic Kingdom had been chosen as the recipients making it the pillar. Their departed words that these gifts will save two worlds entrusted them only to be wielded by the royal family, a member of their royal court, a royal guard or knight. This sacred duty passed down from generation-to-generation still unknowingly of this second world to whom the deities speak. For amongst the Ancient Spirits one did not share the same viewpoints as the others and often rose up against them to destroy all that they created. His name stricken from records to the other deities was called Aesir.
Weaken Aesir dare not to extract his revenge on them and their creations slept for centuries. Now without the Ancient Spirits presence detected within Fantasia started to regain his strength and gathered followers to serve him. It was on the Enchantic Kingdoms New Year's Jubilee did Aesir made his move. However, Aesir's intention was anticipated as such by such the Ancient Spirits had taken precaution by adding a triggering mechanism to respond if the seal had been broken. A portal into the Human World (Earth) tore open to provide long enough for the Royal Family to escape with that entrusted to them and sealing the door between the two worlds forever. With the treasures lost to them, Fantasia turn to a place of darkness under Aesir's rule. What became of the royal family that escaped? That lays within itself a mystery. As the years passed between the two worlds Aesir confidence is shattered by the presence of that what eluded him. Location: Earth. Unable to break the barrier that prevents him crossing into that world formulates a new plan.
Rules:
1) No godmoding or power playing without my permission (in some cases with villains might be allowed.)
2) If you are unable to post for a while, please have someone (other than myself) cover for you in the meantime. I would like to also add that upon ones request their character(s) can be NPC.
3) Due to IRL that throws curves in our paths on a daily basis trust that everyone will post. If a player does not post within a month's timeframe their character(s) the second rule shall be implied.
4) Pay attention to the posts. This is quite imperative not only that we interactive with other players, but include we're not leaving anyone behind.
5) Bios are required. The limit of roles that a player may have is up to five (this includes myself). Canon-roles are highly discouraged from their respective show. Be creative how their powers derived from this alternate world.
6) No using real life actor/actresses for one's character(s). Using anime/game/artistic images are permitted for they allow more creativity.
7) This is a mature thread. Even though this is a mature thread, there shall be no sex. Relationships are acceptable. If you have multiple characters limited one to being in with another player.
8) No one liners
9) Keep the drama at the door please. If you have problems with someone do not be posting on the OOC/Sign-Up and Main thread. Have a problem? Deal with it via PM to that person.
10) Please do not ask for a rider to be place on reserved for you. If another player expresses an interest in a character(s) that has been posted I shall review both applications equally.
11) Have Fun.
Kamen Rider Guardians:
Kamen Rider Kivala – Claimed by me.
Kamen Rider Kiva – Claimed by me.
Kamen Rider Nadeshiko – Profile being revised
Kamen Rider W – Profile being revised.
Shadow Legion:
Will be posted tomorrow evening.
Neutral Riders:
Kamen Rider Wizard – Claimed by me.
NPC:
Will be posted tomorrow evening.
The following riders are off limits based upon the following reasons.
Decade and Diend – The ability to transform (and call) any riders is a little too much godmodding.
Den-O – Basically a rider with the ability to travel in any point of time with an Imagin.
Here is the skeleton profile to be used.
Name:
Raina Mochizuki
Age:
21
Race:
Half Human/Half Fantasia
Origin:
Earth
Kamen Rider Designation:
Kamen Rider Kivala
Gear:
Kivarra
Appearance:
[hide]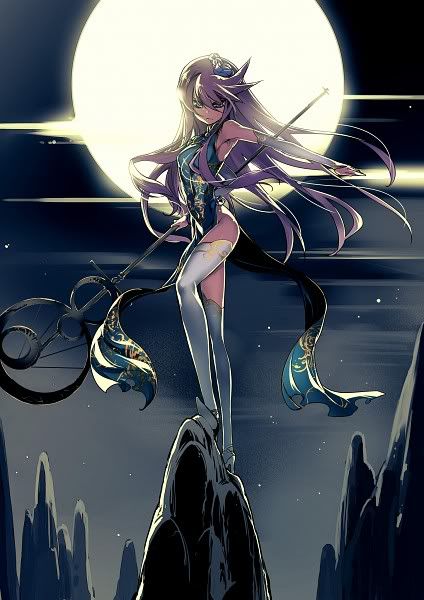 [/hide]
Rider Appearance:
[hide]
[/hide]
Rider Appearance (Name Pending Upgrade Form):
[hide]
[/hide]
Faction:
Kamen Rider Guardian
History:
As a young child Raina was raised to live a normal childhood much as possible felt out of place amongst the other children on her block and at school. While most children would often share or exchange their lunches Raina had been forbidden by her mother's wishes. For unlike the other children not only does Raina eat prepared meals (from home or at school) also required blood. Knowing of the stronger effects drinking human blood Raina's mother substituted quite often animal blood in its place. When Raina was still an infant came across this when Raina refused to drink milk. Being a blood bank technologist at the St. June Hospital Raina had access into the freezer containing the samples of different blood types. Having inadvertently dropped into her lab coat, the 24 month infant found. In all right Raina's mother should have been horrified to see the infant lapping hungrily the spill blood was happy to see her child taking to it like milk.
Aware of the necessity Raina's mother saw the danger within providing her daughter's particular need. By insisting staying longer hours and doing most of the research in the comfort of her own home avoided from stealing the hospital directly. In time Raina was introduced into more solid food her mother decided to see if animal blood used as a substitute. Measures were taken to conceal this from Raina's father side of the family and friends alike. A reason deeply rooted in Raina's mother side of the family.
Raina is the direct descendant of the Enchantic Kingdom's royal family and crown princess. While the royal family were forced to leave their beloved kingdom blended into Earth's time period one stood watch, Kivarra. As in the past the white wing partnerships were with the women of the royal bloodline alone. What came of the Ancient Relics entrusted to them were lost as they fled Fantasia, which made Kivarra's duty more crucial nothing befell them. Raina and Kivarra's fated meeting would take form upon Aesir's forces entered the Human World. Without aide of the Kamen Rider Guardian Kivarra confronted Raina only they can defeat the Shadow Soldiers (low class knights of Aesir's).
Kivarra warn the young princess that by adorning will awaken the darker nature that lied dormant within, Raina did not care what happen. What matters most importantly drive back the forces seeking to corrupt the Human World. Their given mission is to the missing Ancient Relics and those who are worthy to wield them. Kamen Rider Kivala may have the right to test ones worth is not the leader of the Kamen Rider Guardians.
Den-O – Basically a rider with the ability to travel in any point of time with an Imagin.
More to come stay tune.