Introduction:​
Upon the advice of some of the more experienced forum members I decided to post this in here. I'm a fan of running competitions, and organizing projects so when I came across some reduced price Kamen Rider Kabuto Thebee zecters (Korean edition.) yesterday at E-Mart I snatched up two extras to send them to a good home.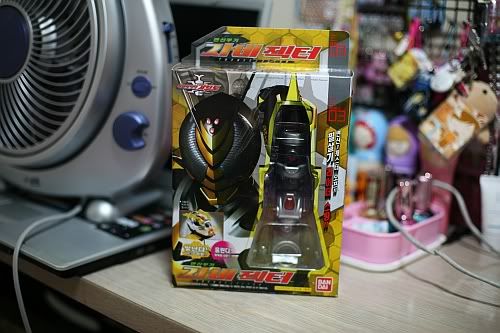 This video explains all;
http://www.youtube.com/watch?v=l3dsVMqlcNg
How to Enter:​
Just write 500 words (or less) about your favourite Tokusatsu series and/or character. Leave your entry as a comment in this post, and then sit back and wait to see if you're one of the lucky two people recieving a zector in the mail
The more creative the entry, the better!
SUBMISSIONS ARE CLOSED! THANK YOU TO EVERYONE WHO ENTERED!
The Rules:​
1) One entry per forum member.
1b) Entries can be edited up until the 1st of October, but no later.
2) Entries should not exceed 500 words.
3) The competition closes on the 1st of October 2010.
4) I'm not liable if the prize goes missing in the mail.
5) English language entries only thank you
6) Winners will be announced on the 5th of October.
7) Prizes will be sent on the 10th of October.
8) Batteries are not included - takes 2 triple As.
If anyone has any other queries please feel free to ask here. Lastly, if I was to offer more competitions in the future what types of things would people like as prizes? (I'm thinking capsule toys, magazines etc.)
The Winners!
Thank you so much to everyone who entered! I'm happy to announce that due to finding two more Thebee zecters on sale this week I'll be giving this competition 4 prizes!
And the winners are..... *drum roll*
+ Hyperblade312.
+ KazumI.
+ Illy15039.
+ Kenori.
Please PM me within the next 2 weeks with the address you'd like your prize sent to. Thank you everyone!
The Next Competition:
I'll be starting this competition on the 11th. I believe the prize will be an IXA belt, but we'll have to see. The theme will not be writing this time. Fire up your photoshop, people. It's graphics time!
Last edited: