"Shocker Gundan, Banzai!"
Here are some frame enlargements from the actual film:
Cosmo Tigers in formation at the Battle of Mars!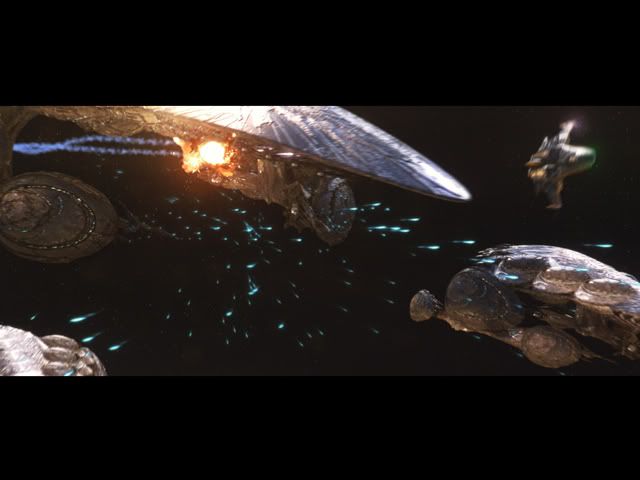 Cosmo Tigers engage Gamilus warships at the Battle of Mars!
Construction of the Earth's last Space Battleship, Yamato!
The Yamato casts off for her voyage to the planet Iscandar!
The last hope of mankind, Yamato, leaves Earth orbit!
The Yamato attacked from all sides by the Gamilus forces!
Powering up the Yamato's ultimate weapon: The Wave Motion Gun!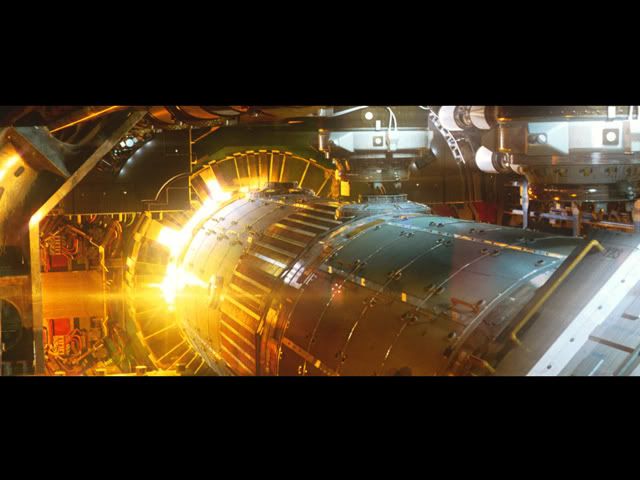 The Wave Motion Gun chamber is compressed!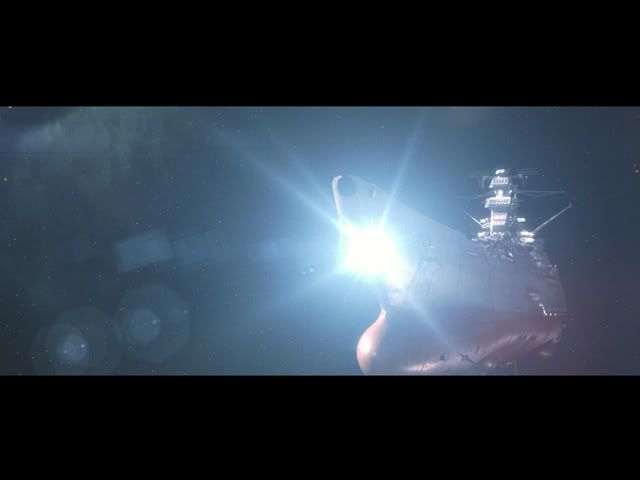 The Wave Motion Gun is fired!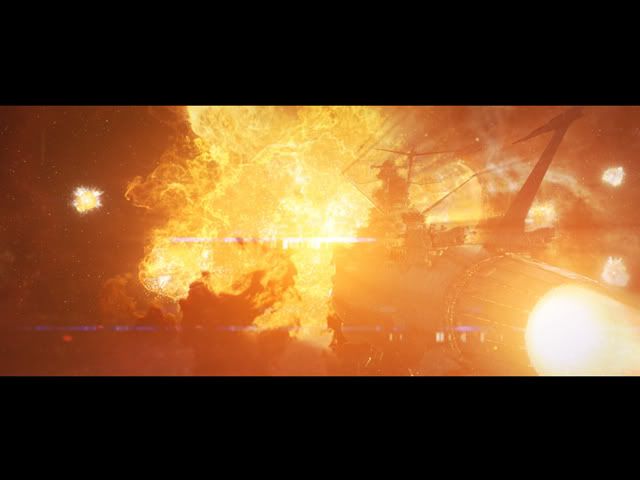 The Gamilus task force is utterly annihilated!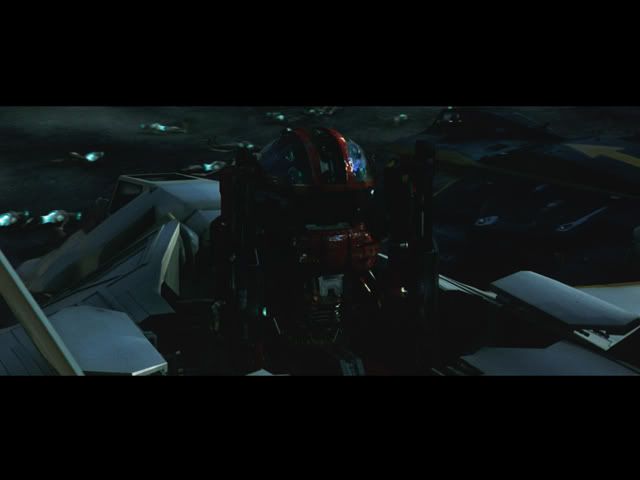 Robot Analyzer springs into action on the planet Gamilus!
Analyzer fires upon the hordes of Gamilus soldiers!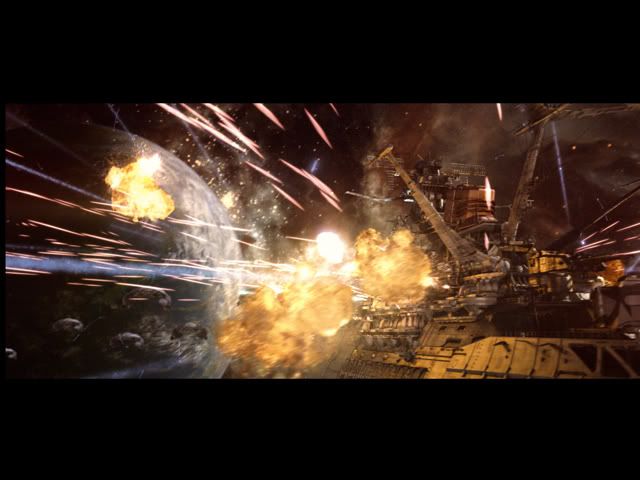 The final conflict... Can the Yamato survive?
Source:
TV Dogatch