English subtitles available
​
You thought Toei were done with '10 Years After' films, but no! The Go-Ongers are back and they're coming to DVD and Blu-Ray on September 26th. All seven rangers are confirmed as returning. The special is being written by Sho Aikawa, who was a secondary writer on the series, and directed by Katsuya Watanabe, who was it's main director.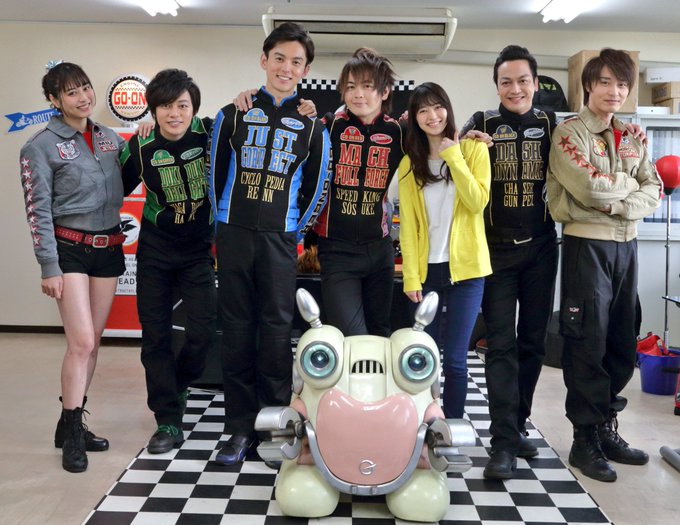 Guess who forgot their jacket...

​
EDIT: In further news, Go-Onger's series will be getting released on Blu-Ray for the first time. It will come out in three sets on August 8th, October 3rd and December 5th. The sets will contain extras in addition to the episodes, but exactly what those extras are has not been revealed yet.
Last edited: