Well I wasn't expecting this just yet.
Toei don't normally register their trademarks for Rider until June but the trademark bot that's been reliable for the last few years
has produced an early application: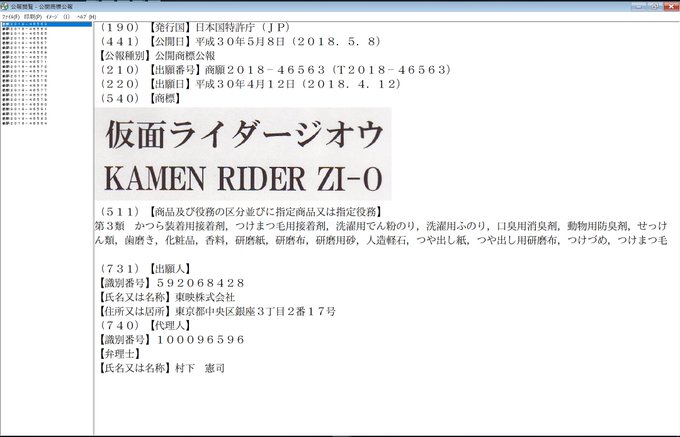 ​
Now before you all start making Power Ranger jokes, apparently the Japanese characters indicate that the "ZI" part is pronounced "ji", so the name sounds like 'Geo'. However, the 'Ji' character can supposedly mean a lot of things so without anymore context there's no solid indication as to what the theme is just yet.