Filipino Folklore creatures of Trese Part 1
Creatures of Filipino Folklore is the main theme of the Trese. Most people are not familiar with Filipino Cryptozoology but I will be helpful in that regard. I will only focus on creatures featured in the First Season of Trese. These monsters are not yet mainstream but at a certain point, Only Haitians know what a Zombie is. The Twins, The electric creature, and the other twins won't be in this article. They are original concepts and not a part of Filipino Folklore.
Aswang
In the first episode, The first creatures we saw are these beastly monsters that ate people who are passengers of the Metro trains. These creatures are called Aswangs.
Aswangs had been a staple of Filipino horror movies. Often compared to Vampires but these creatures are more interested in eating Human meat and Internal organs. Unlike Vampires, Aswangs don't have eternal Youth. They age Normally. What made them monsters is a parasitical bird that lives inside their bodies. When an Aswang is about to die, they usually try to find a new vessel to pass the curse.
There are different species of Aswangs and Trese only featured the most generic ones. Aswangs are shapeshifters, Aside from their monster form, they can turn into animals like Pigs, dogs, cats, and crows. The weakness of Aswangs is salt, garlic, Holy water, and a whip made of Stingray tail. The Prince of Aswangs seemed to be popular on Twitter as women had been drawing fan arts of him.
✨Dominic✨
Aswang leader with only 10 seconds frame time#Trese https://t.co/u8bJOeeElk

— OiYa-OiYa-Oya (@Oi444Ya) June 19, 2021
I have a movie recommendation. Surviving Evil is a South African film starring Billy Zane (Titanic) and it is the only Western movie about Aswangs.
Tikbalang
In the second episode of Trese, Alexandra raced against a Tikbalang. These half-human, Half horse creatures remind you more of Bojack Horseman than a centaur. These horse people are usually guardians of forests. Tikbalangs try to scare humans so they will leave their domain because they want to protect it. These creatures have abilities to make hallucinations so people will be lost. They use these mind-warping tactics to make sure that humans will never return. You can tame a tikbalang, If you get to pluck three of their golden hairs. That Tikbalang will be your servant for life.
Nuno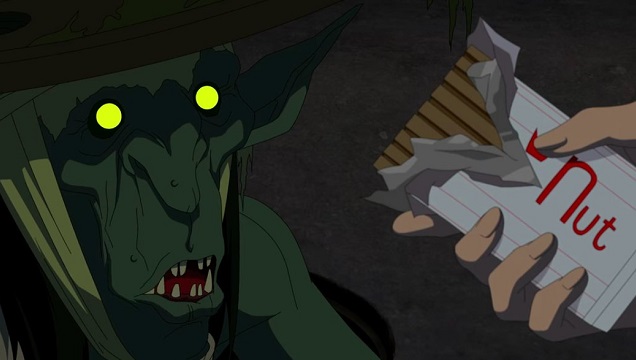 In Trese, The Nuno lives in a manhole but these creatures are known to live in Anthills and Termite mounds. Usually, when you walk in the woods, You will say" Tabi Tabi Po". It is a way of saying excuse me please move away because you don't want to accidentally step on them. They will curse you and make you sick.