Marvel comics have a multiverse with different timelines. Because of that we have different versions of this franchise. The mainstream continuity of the comics is Earth-616, while MCU is in Earth-199999.
Something that I want to happen but I know wont happen is a live action Marvel zombies movie. It is very unsettling to read but I can't stop. Children who loves MCU will may cry with this.Earth-2149 is the dystopian setting of the Marvel Zombies lore. This timeline not the Marvel universe that you know. It is a dark timeline in the Multiverse where a virus infected the heroes and villains.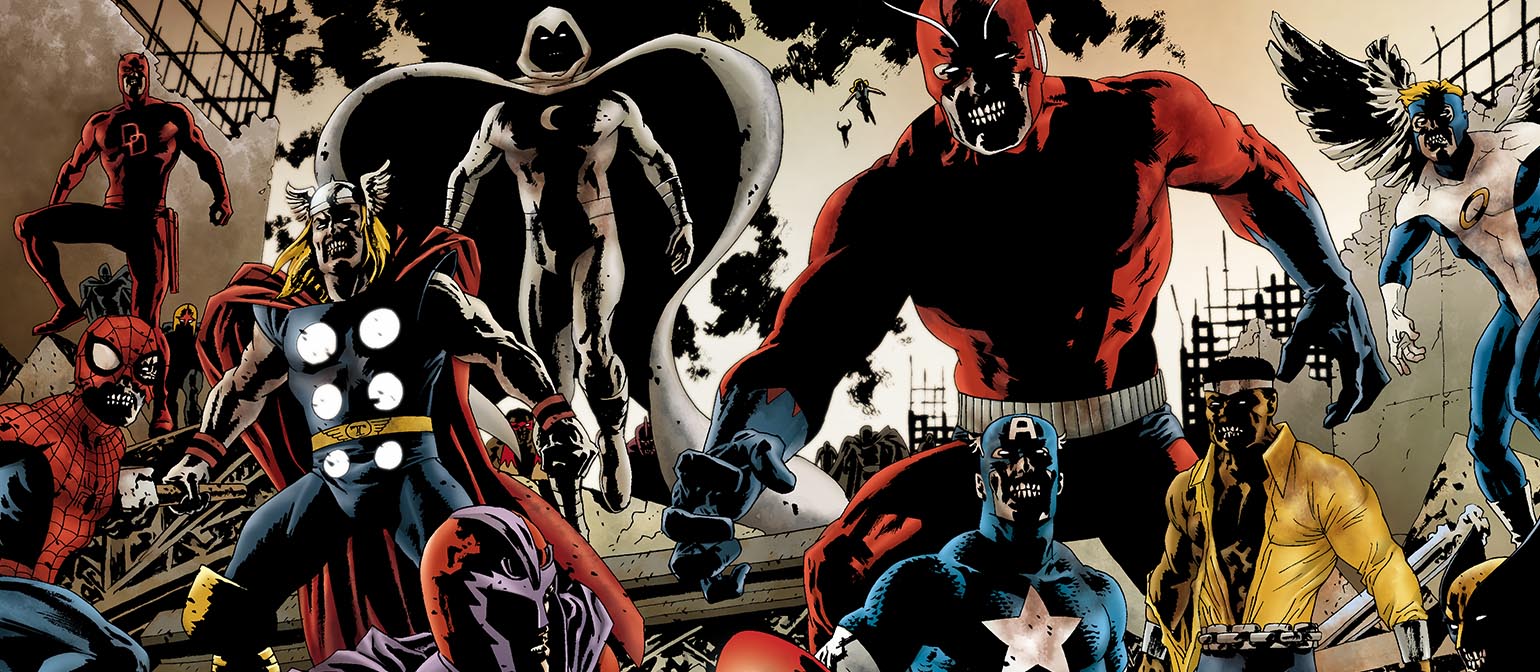 Mainstream continuity Deadpool is the only main timeline character who gets to explore this world. He gets to keep the dismembered of Zombie Deadpool as a pet.
Some of the Dark events of this comics are:
Spiderman eating Mary Jane because he got taken over by his instincts.
Undead Hank Pym making a human farm out of clones so the zombies can eat.
The zombified heroes eating Galactus which makes them more powerful.
Magneto sacrificing his life so a group of human Survivors can go to the Ultimate Universe.
Years ago, I remember British director Ben Wheatley showed interest in adapting this macabre story in the film form. Is a live action movie of Marvel zombies feasible? I don't think R-rating is going to be a hindrance. Fox Marvel Movies have Adult rated films like the Wolverine Series and Deadpool.
Having the MCU actors appearing in a movie like this will be the obstacle because their talent fee is too big for an investment for an R rating. It might be possible if less popular actors will be used. Disney Plus do have plans of an Animated adaptation for Marvel Zombies with MCU actors reprising. I guess I should settle to that even though I prefer a live action film.