Battle Shounen Anime and Manga had been treating female characters badly for years. It is understandable that they are only support characters. Ironically it also happen in Shounen where the protagonist is female. Demon Slayer almost made the list but Nezuko got sidelined on the second season.
Vision of Escaflowne lead character is a female lead but she is not a fighter. Season 2 of Promised Neverland was so short because of cut content from the manga that Emma's badassery plummeted. For the Women's History month I want to give recommendations with some titles where the girls are slaying. (Literally and Figuratively)
Battle Shounen Anime where female characters Don't suck!
Itadori Yuji  was a regular teenage boy who became cursed when he swallowed a cursed Talisman. This Anime have a male lead but the female characters became talk of the town because of how well written they are. They have their own motivations and deep backstories they don't feel like a throw away character like Sakura Haruno. Nobara Kugisaki is one of the most well developed tritagonist in modern Anime. Her personality is relatable but she is a strong fighter.
A Certain Scientific Railgun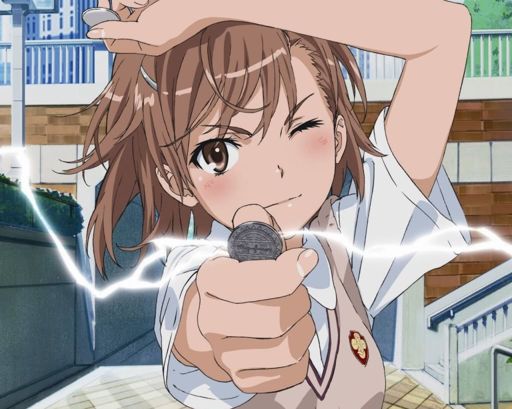 Mikoto Misaka started as a supporting character, but her popularity led to this spin-off.. She is a competent fighter that needs no rescuing, so from a fan favorite, Side-Character, she became a leader of her series that got renewed for three seasons! This Anime is a spin-off of the Shounen A Certain Magical Index.
Jojo's Bizarre Adventures is a long-running Manga series with a different lead character on every sequel. It usually has male leads, but in the 6th Book in the series, The Jojo is a woman. It is about a Young Girl who got framed for a crime and jailed in prison in Florida. Jolyne Cujoh does not fit any Anime trope. She has not sidelined Shounen Girl because she is the main character nor a love interest.
Her Deuteragonist and Tritagonist are women as well, which broke the two boys, one girl Shounen, or three guys trinity. Hirohiko Araki, The writer of the franchise, usually writes male leads. Still, he researched an actual women's prison in Florida, and he also consulted his daughters to make sure girls would like this story.